Reimagine the Future of Retail with API-Enabled Ecosystems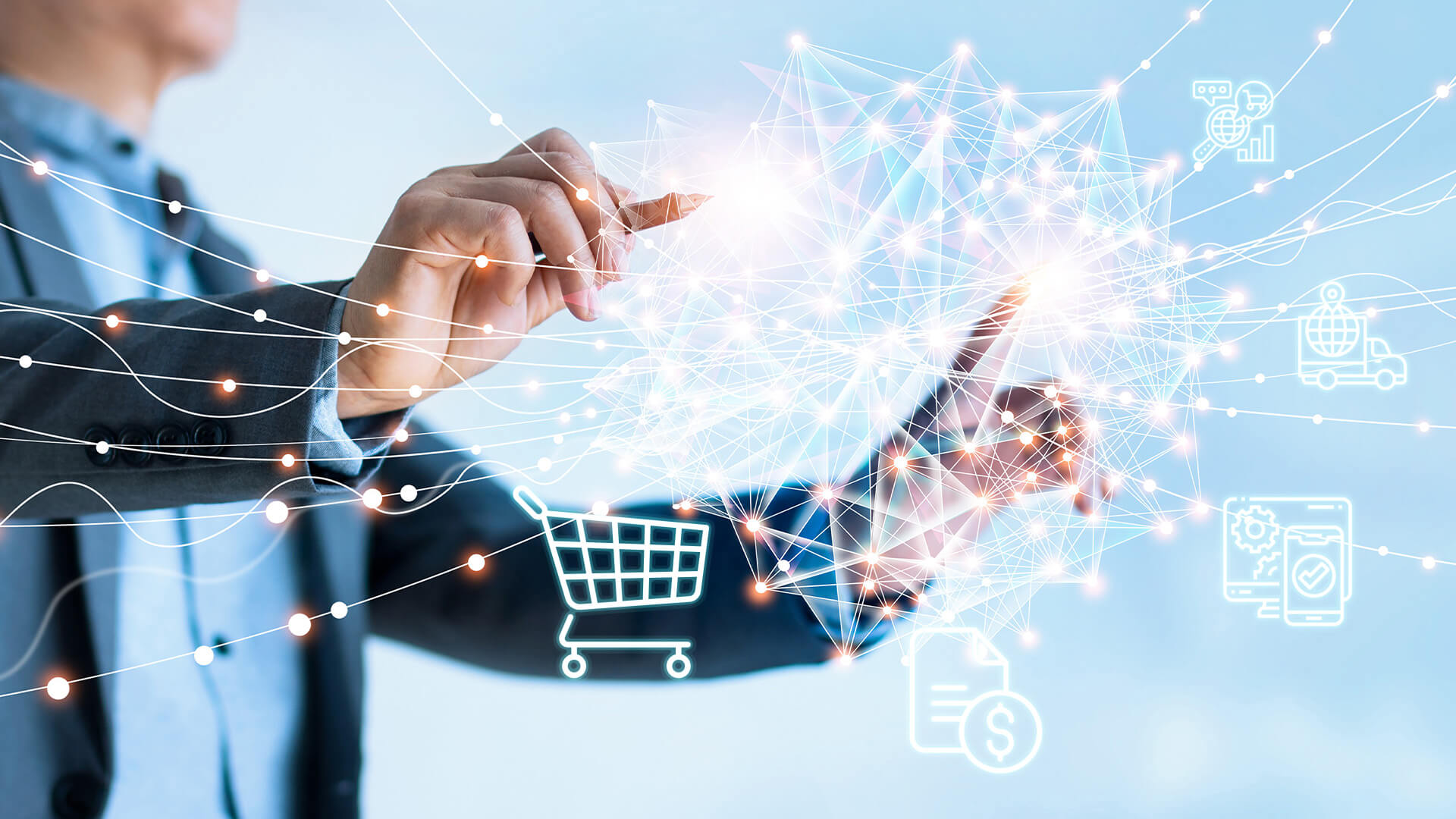 Despite the world returning to its pre-COVID routines, the new norms established during the pandemic linger. Today, retailers face challenges posed not only by the economic and political state of the post-pandemic world, but also by the new behavior of consumers who are expecting to receive better services both on and offline. Businesses are, therefore, racing to adopt digital technology and embrace smart retail to provide a high quality shopping experience for consumers. Common smart retail applications include e-commerce websites, apps, digital inventory, big data, member management platforms, smart stores, AI-recommended products, traffic redirection and many more. All of the system integrations above rely on one common thing — the technical assistance of APIs.
API-Led Retail Innovation and Transformation with Improved Operational Efficiency
APIs' ability to integrate seamlessly and rapidly can turbocharge retail businesses' adoption of digital technology when developing websites and apps. For example, the use of APIs can quickly integrate electronic payment channels across heterogeneous systems, giving consumers the freedom to choose their preferred payment method. This delivers a completely different shopping experience unlike physical retail. It also supports the innovation and digitalization of the retail industry, improving system efficiency, optimizing the sales process and streamlining business operations. Additionally, it connects retailers with the external services of partners, fostering digital transformation and ecosystem creation of the retail industry.
Regarding retail inventory management and order distribution, APIs can be used to monitor the inventory of channels. This means businesses can effectively manage, locate and dispatch inventory across different locations. As for order delivery management, APIs provide a variety of options for consumers to collect their orders such as through in-store pickup, in-store delivery, home delivery and more. Moreover, it can streamline internal operations and enhance operational efficiency.
API Management (APIM) Empowers E-Commerce and Strengthens Business Resilience
Many retailers are gradually bringing in technologies and applications into their system to address the challenges of business development at different stages. However, they often encounter challenges while implementing and integrating APIs. To name a few, some systems may be unable to integrate new technologies. Additionally, overtime, their efficiency may reduce or they may malfunction due to system overcomplexity. While expanding business to new territories and building multichannel approaches, various technologies must be deployed but it is just as crucial to properly manage them. Hence, implementing API management (APIM) is a top priority.
E-commerce platforms require membership system interaction, payment mechanisms, personal data privacy protection and information security control. By employing an API management (APIM) platform to manage APIs and compile report information, it not only gives scalability to market demand but also empowers business resilience for retail brands in the digital era.
API Strategy Creates New Retail Businesses
API management (APIM) can provide retailers with an agile, scalable, time-saving and highly secure API strategy. With COVID-19 posing new challenges, retailers are forced to accelerate digital transformation towards smart retail. Unfortunately, the road to transformation is not easy: the building and connection of platform systems alone require expert knowledge. Thus, businesses must be especially careful when designing and planning their way of approach. API management is shining a light on creating an ecosystem engaging internal organization and external partners, shaping the future of retail and opening its doors to endless possibilities.
Built for all industries at home and abroad, TPIsoftware's API management platform digiRunner and log management platform digiLogs provide great flexibility to businesses' systems and strengthen the response to dynamic market changes.