Log Management: The Pivotal Approach to Regulatory Compliance for Health Information Systems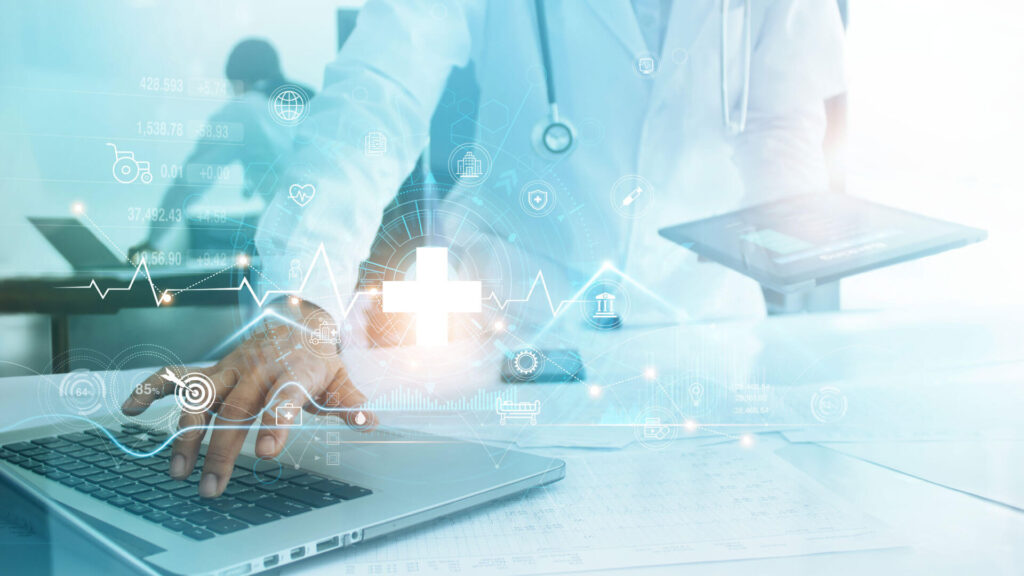 A controversy arose over the data privacy and security of Public Health COVID Unified System (PHOCUS) in Western Australia recently. According to the Western Australian Auditor General, highly sensitive personal data in the COVID-19 contact tracing system PHOCUS had not been protected adequately in the past two years, as WA Health allowed  external vendors to access data in the system, and failed to properly keep logs of users' access activities, which could lead to privacy breaches. WA Health has responded to the Auditor General's report swiftly with an official announcement, but the incident has provoked concerns over data privacy and security. The WA Auditor General demands that the department should manage and protect the personal information in PHOCUS appropriately in compliance with the Privacy Act 1988, and WA Health has accepted all recommendations made in the report to ensure the public's confidence and trust in government.
The above-mentioned case has highlighted the importance of personal data protection and privacy. To ensure appropriate processing of personal data, several other countries have rolled out their data privacy laws as well, such as the European Union's internationally influential GDPR (General Data Protection Regulation), which has specified guidelines for log management in both the public and private sectors. Furthermore, Research and Markets forecasts the global log management market to grow at a CAGR of 10.82% by 2026; the expected growth is driven by industries such as healthcare and BFSI for their growing demand for regulatory compliance, as they collect and possess personal information. Speaking of the laws and regulations on data privacy in the healthcare industry, let's talk about the Health Insurance Portability and Accountability Act of 1996 (HIPAA), a US federal law governing the protection of personal health information. Before diving into the correlation between log management and HIPAA, we will first look at how HIPAA states and regulates log management in its provisions.
HIPAA-Compliant Log Management
HIPAA sets the standard for the security and privacy of health data in the healthcare industry, which requires measures for retention of information such as access control, encrypted communications, event records, and written records of network devices to ensure the efficiency and effectiveness of health systems in the US, and provide the government with reference to assess compliance. The 2010 update has requested auditing and tracking of each medical record, and regulated the processing and confidentiality of patient information for medical institutions. The updated provision further points out that IT Infrastructure and strategies compliant with HIPAA are required for the departments processing sensitive data.These requirements in HIPAA reflect the imperativeness of keeping logs and system activity records 24/7, and this is where log management comes into play.
Log Management Applications in Healthcare Industry
Automatic Collection and Storage of Logs
To be HIPAA-Compliant, logs must be kept for at least six years, and healthcare organizations thus need a solution to collect and store log data generated every second. As most IT environments consist of various devices and systems, organizations are faced with challenges of managing scattered data centrally. Therefore, a centralized management platform to effectively collect, compress and store log data across various locations from netcom devices, operating systems, HTTP Server, databases, etc. with support of diverse data formats such as Syslog, Error log, Event Log, JDBC and so on can definitely meet the requirements of HIPAA.
If you want to learn more about how high availability, hot and cold data processing can increase system efficiency, please reach out to us.
Access Control and Real-time Alerts
To manage system access of internal and external users, mechanisms such as access control, anomaly detection and real-time alert are must-haves in the IT environment of medical organizations. The log management platform should be able to monitor CPU, Heap, Disk, DB Connection, custom keyword items and more, and send out alerts through the Alert API by Email, communication apps or SMS.
Moreover, organizations must also record data that complies with HIPAA, and a compliant log management platform must be equipped with a powerful report analysis function for auditing and review of IT professionals. Featuring various reports to present data and charts, a reliable platform should be able to monitor the server status of heart beat, memory, CPU, thread pool and more through visualization, and provide advanced reports with information such as the average login time, data traffic distribution, log cross-analysis, etc.
Log Management Strategies Bring You Advantages of Compliance
With the development of smart health, telehealth and more, healthcare organizations are implementing various digital systems, and the management of a large amount of log data generated relies on IT professionals' maintenance. A trustworthy log management platform to collect, store, analyze logs and generate reports can ensure regulatory compliance, data security and uninterrupted services, which further increase IT operational efficiency.
digiLogs:One-Stop Log Management Platform provides healthcare organizations with comprehensive log management strategies to respond to the growing complexity of IT environment. To learn more about log management solutions, please get in touch.